Looking for something totally new that will make your day unique and unforgettable? We've got what you need!
The New Year brings a fresh crop of wedding trends. There are many different and peculiar ideas about inventive ceremony aisle, food, beverage and the invitation suite. Why all this? Couples want to make  each aspect of the wedding uniquely their own. They are opting for color palettes that extend beyond the traditional Blue, for inventive themes that reflect the story of their love. 2020 is a dazzling new decade. Welcome to it and wish you a great continutation… this is only the beginning!
Green Vibes
Sustainable weddings are on the rise. "Upcycling" your wedding and committing to zero waste or a reduced carbon footprint is ever more common. A very nice way of including this 2020 wedding trend is resetting a heirloom engagement ring or a family stone. Couples look for vendors who prioritize sustainability by repurposing ceremony florals or sourcing locally grown food.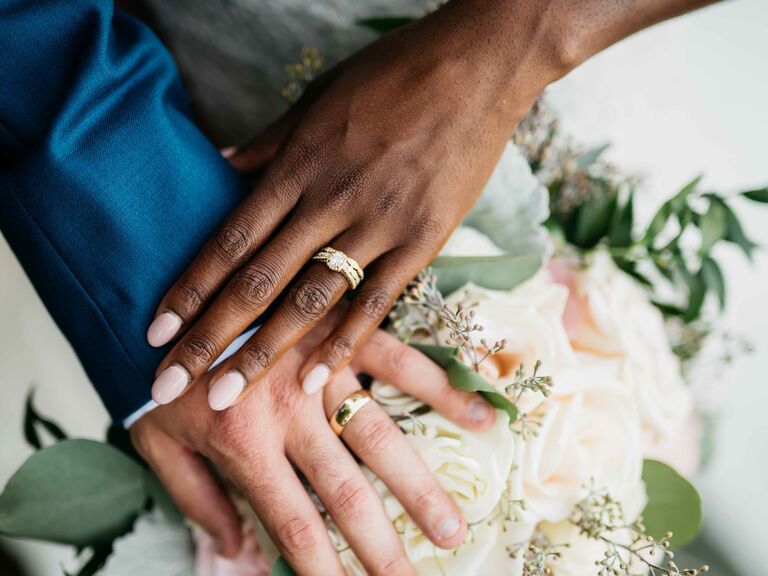 Magical Mysticism
Mysticism is one of the main themes of 2020 weddings. Spirituality vibes create the atmosphere and combine all these things: saging, crystals, aura photobooths and even palo santo. To make magical mysticism work, send guests home with the classic stone for love, a rose quartz crystal, or ask your guests to pass around your wedding rings during your ceremony. By doing so, you will no doubt charge them with good energy and well wishes only!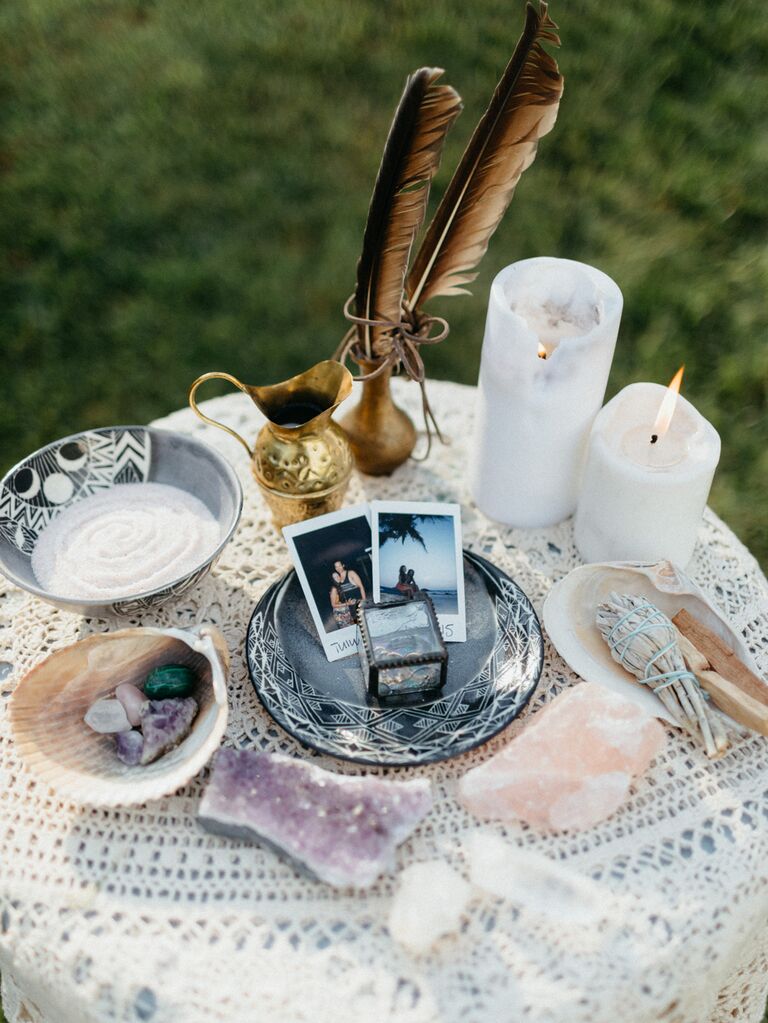 Inclusive Menus
Couples are being more thoughtful about inclusivity. This happens especially when it comes to eat at a wedding reception, that is one of the most awaited moments for guests. Vegetarian? No problem. Vegan with a nickel allergy? We got you. Be considerate of all your guests by offering a variety of cuisines and sips too, such as delicious non-alcoholic drinks that are being crafted with care by mixologists!
Barrettes and Combs
Veils are everlasting, but tiaras have paved the way for the latest hair jewelry—barrettes and combs. They perfectly match rhinestones, pearls and colorful enamels. Also, these beautiful wedding hair accessories are great for enhancing natural curls or creating a second style for your wedding reception.
Self-Serve Refreshments
Can you imagine McDonald or Five Guys self-serve beverage machines? This is exactly what many grooms want for their 2020 wedding. An artfully created wall-mounted dispenser, a slew of specialty garnishes or a tricked out bar of pour-over drinks allows guests to create their perfect cocktail. Bonus: you'll need one less bartender to make it work!
Interactive Eats
Globalization is not as negative when it comes to food culture. It allows to create more interactive culinary moments and conveyor belts make people taste dishes from all over the world… even at wedding reception! It's all about the flare and the presentation factor, thus flavors are getting an update too. Let your wedding reception menu be a moment of fusion cuisine by choosing courses like Italian pasta, Argentine beef, pastrami egg rolls or sushi!